City of Notus
375 Notus Road, PO Box 257
Notus, ID 83656
208-459-6212, Fax 208-459-0925
notuscityclerk@gmail.com

NOTICE OF PUBLIC HEARING
The City of Notus City Council will hold a public hearing to consider any and all comments on the following:

Todd Peugh, applicant and property owner, has requested approval of a Conditional Use Permit for storage units within existing structures on his commercially zoned property located on the southeast corner of Elgin Avenue and 1st Street at 386 Elgin Avenue, Notus, Idaho. Also known as Parcel #R18814 on Canyon County records. Owner is asking for approval to change the existing exterior buildings by enclosing them, interior remodeling, and adding role up doors to create individual storage units for public rental/use. This application is for a separate business from the existing licensed retail sales building now known as Complete Glass Solutions, LLC.

Written comments must be received by the Notus City Clerk or her designee by March 14, 2018 at 5:00 p.m. City Contact information and address are listed above.

Public Hearing will begin at 7:00 pm, Monday March 19, 2018 in the Council Chambers room at Notus City Hall located at 375 Notus Road, Notus, ID 83656.

Copies of the application and other documents submitted are on file with City Clerk at Notus City Hall for public inspection during business hours. Monday through Thursday, 8:30 am to 5:00 pm.
All interested persons are invited to attend this public hearing. Written comments and information will be accepted up to 5:00 pm on March 14, 2018.

In compliance with the Americans with Disabilities Act, if you need special assistance to participate in this meeting, please contact the City Clerk at 459-6212 during business hours (8:30 am to 5:00 pm, Monday-Thursday) at least forty-eight (48) hours prior to the meeting to allow the staff to make reasonable accommodations to ensure accessibility to this meeting.
En conformidad con la Ley de Estadounidenses con Discapacidad, o si necesita asistencia especial para participar en esta reunión, por favor contacte la Secretaria de la ciudad llamando al, 208-459-6212 durante las horas de servicio (8:30 am to 5:00 pm, Lunes-Jueves) por lo menos cuarenta y ocho (48) horas antes de que comience la reunión para que el personal pueda tener los ajustes razonables. Así usted podrá tener accesibilidad a esta reunión.

^^^^^^^^^^^^^^^^^^^^^^^^^^^^^^^^^^^^^^^^^^^^^^^^^^^^^^^^^^^^^^^^^^^^^^^^^^^^^^^^^^^^^^^^^^^^^^^^^^^^^^^^^^^^^^^^^^^^^^^^^^^^^^^^^^^^^



Attention
Important Information Regarding Your
Utility Rates
Proposed Drinking Water Rate Change: Base rate for household water use is scheduled to change from $28.14 to $28.98 on the November 26, 2017 billing. This is a 3% cost increase. This change is authorized in the Water Ordinance of the City in order to meet the expenses of the City Water System. This resolution will be on the Council agenda for November 6th.
City water use is calculated at 1000 gallons included in the base rate. The next 8000 gallons of use are charged at $1.65 per 1000 gallons. Consumption over the 8000 gallon amount is charged $2.06 per 1000 gallons.
Proposed Sewer Rate: In accordance with the funding package approved by the U.S. Department of Agriculture for the Sewer System renovation and upgrades, the Notus sewer rate must be on schedule to cover bond payments and operational expenses of the system at an individual user level of $48.60 per month by the end of 2019. Notus voters approved the sewer bond in 2015, and incremental steps have been taking place toward the prescribed goal. The first two steps were large jumps. Those large steps have brought us to the current $41 per month level. We now have $7.60 left to go. Council is suggesting two steps to finish the process. That means that the increase for this year and next year would be $3.80 per year. Sewer rate for this year would be $44.80/mo.
NOTICE OF PUBLIC HEARING
NOTICE IS HEREBY GIVEN, in accordance with Idaho Code 63-1311A, by the City of Notus, Idaho, that the Notus City Council will meet at 7 pm on Monday, November 6th, 2017 at the Notus City Hall, 375 Notus Rd., Notus, Idaho , to consider public comment regarding a Sewer fee increase of $3.80. Information about the proposed rate increase may be obtained from the City Clerk at Notus City Hall during regular business hours. Written comments will be accepted until 5:00 pm on hearing date.
City of Notus, P.O. Box 257, Notus, ID 83656
Loretta Vollmer, Notus City Clerk Publish dates October 22, and 29, 2017

​

​Atención
Importante Información en cuanto a su
Tarifas de utilidades

Propuesta de cambio de la agua potable: la tarifa base para el uso del agua en el hogar está programada a cambiar de $ 28.14 a $ 28.98 en la facturación del 26 de noviembre de 2017. Esto es un aumento de 3%. Este cambio está autorizado en la Ordenanza del Agua de la Ciudad para cubrir los gastos del Sistema de Agua de la Ciudad. Esta resolución estará en la agenda del Consejo para el 6 de noviembre.
El agua que se usa de la Ciudad es calculada a 1000 galones incluyendo la tasa básica. Los siguiente 8000 galones usados serán cobrados a $1.65 por 1000 galón. El consume de más de 8000 galones será cobrado a $2.06 por cada 1000 galón usado.
Propuesta para la tarifa de alcantarillad: De acuerdo con el paquete de financiamiento aprobado por el Departamento de Agricultura de EE. UU. Para la renovación y modernización del sistema de alcantarillado, la tarifa de alcantarillado de Notus debe estar dentro del cronograma para cubrir los pagos de bonos y los gastos operacionales del sistema a un nivel de usuario individual de $ 48.60 por mes a fines de 2019. Los votantes de Notus aprobaron el bono de alcantarillado en 2015, y se han dado pasos graduales hacia la meta establecida. Los primeros dos pasos fueron grandes saltos. Esos pasos nos han llevado al nivel actual de $ 41 por mes. Ahora nos quedan $ 7.60. El Consejo sugiere dos pasos para finalizar el proceso. Eso significa que el aumento para este año y el próximo serían de $ 3.80 por año. La tarifa de alcantarillado para este año sería de $ 44.80 / mes.
ACIDOS DE AUDIENSIA PÚBLICA
El aviso es dado, de acuerdo con el Código de Idaho 63-1311A, por la Ciudad de Notus, que el Consejo Municipal de la ciudad de Notus se reunirán a las 7 PM el Lunes, 6 de noviembre del 2017 en Notus City Hall, 375 Notus Rd., Notus, Idaho para considerar comentarios públicos con respecto a un aumento en la tarifa de alcantarillado de $ 3.80. La información sobre el aumento de tarifas propuesto se puede obtener del Secretario Municipal en el Ayuntamiento de Notus durante el horario comercial habitual. Se aceptarán comentarios por escrito hasta las 5:00 p. M. En la fecha de la audiencia.
City of Notus, P.O. Box 257, Notus, ID 83656
Loretta Vollmer, Notus City Clerk La fecha de publicaciones el 22 de octubre, y 29, 2017
Notus City News

CITY STAFF:
Mayor - Dave Porterfield
Public Works – Stacy Kiester
City Clerk – Loretta Vollmer
Treasurer – Marie Eilers
Council Members:
Mo Shamseldin
Michelle DeGiorgio
Richard Wallace, Jr
Clint Berends
Another News item
The City is in the process of forming a new citizen committee: the Notus Emergency Planning Committee. If you would like to volunteer your services as part of the committee you may contact City Hall. Committee members are required to be approved by the Mayor and City Council.
Around Town………….
……….You may have noticed the traffic cones at Notus Rd. and 1st Street. A culvert separation has been temporarily repaired. The processes of evaluation and search for grants to replace the culvert are underway. We appreciate your patience with the partially closed roadway. Completion will take several months.
………Street patching work will be taking place within the next couple weeks…..
……..Sewer System upgrades are still in progress. The dredging of the lagoons has been completed. We are currently waiting for completion of some easement agreements which must be in place before the collection system portion of the project can be started. This portion of the project will replace the oldest sections of pipe in town.
Getting to Know Your Library
Notus Public Library is here to serve you. Hours Wednesday –Friday from 1:00 pm to 6:30 Pm. Ann Misner, Library Director, keeps several interesting programs running throughout the year. Our thanks to past volunteer Library Board members Stephanie Alhborn and Sherry Calkins, and welcome to Roberto Bahruth and Bill Zink, the newest members of the Board. Sally Wells serves as Board Chairperson.
Bits and Pieces…………..
Think Safety---watch for School bus loading and unloading and for students walking along roadways
---Remember that speed limits on City streets is 25 mph, except where lower limits are posted.
---Street parking in town is mostly parallel parking due to the narrow width of streets. Some areas are marked for angled parking. Trailers should be parked off street. If you do not have driveway parking, please respect your neighbors and confine your parking to the street section by your residence.
---Notus Codes require residents to keep their property free from visually unattractive collections or accumulation including: weed overgrowth, trash, junk, old furniture, or appliances, unused vehicles, etc. Such conditions decrease the attractiveness and value of all homes in the neighborhood. They can also provide hiding places for mice and other rodents and contribute to the spread of disease. Thanks for being a partner in beautifying our community.
Questions/Comments contact City Hall 208-459-6212, 375 Notus Road, PO Box 257, Notus ID 83656
!!!!!!!!!!!!!!!!!!!!!!!!!!!!!!!!!!!!!!!!!!!!!!!!!!!!!!!!!!!!!!!!!!!!!!!!!!!!!!!!!!!!!!!!!!!!!!!!!!!!!!!!!!!!!!!!!!!!!!!!!!!!!!!!!!!!!!!!!!!!!!!!!!!!!!!!!!!!!!!!!!!!!!!!!!!!!!!!!!!!!!!!!!!!!!!!!!!!!!!!!!!!!!!!!!!!!!!!!!!!!!!
4th of JULY CELEBRATION
BREAKFAST AND PARADE









​
---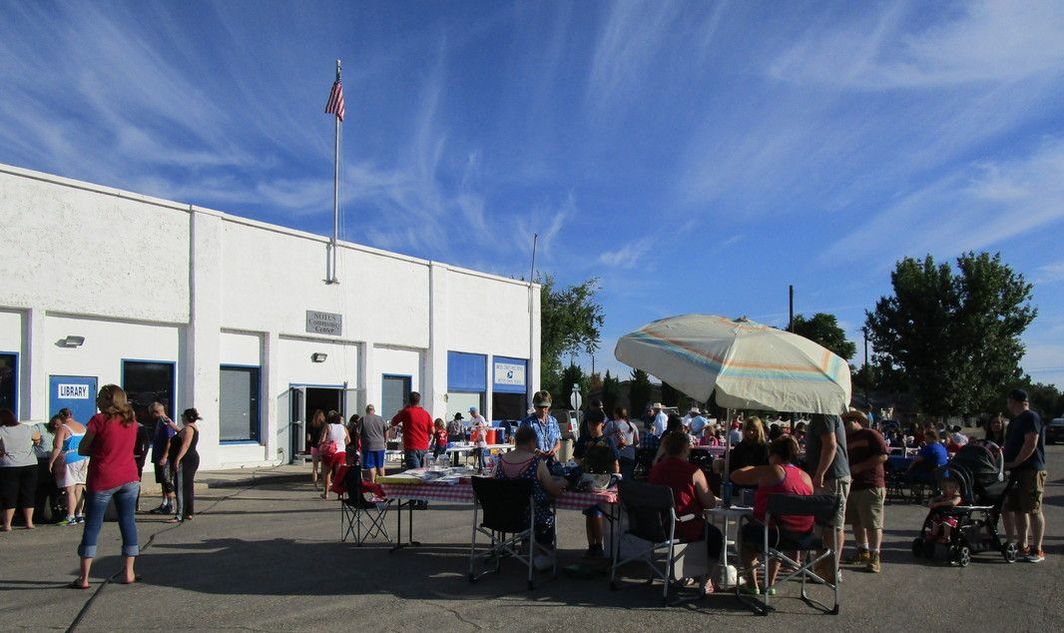 ​ALL DOGS
WITHIN THE CITY LIMITS

MUST HAVE NOTUS LICENSE code 5-1-07
License good from Jan 1st to Dec 31st
available at City Hall, Proof of rabies required
Animal Control code 5-1-05 no more than 3 dogs per household.
*************************************************************************************************
​
​